Meet Dr. Rick Singh
G. Rick Singh, DMD
Creating Lifetimes of Smiles
Few things in the world are as amazing as a child's smile. Being a pediatric dentist means not only am I surrounded by those smiles every day, but I get to play a role in helping each grow up strong and healthy. I truly cannot imagine a more rewarding profession.
My days are spent around energetic, fun-loving children: each of them constantly learning and growing. My role is to work with each child and the family to identify the patient's specific dental concerns, and develop a care plan that's painless, efficient, and effective.
I want children to graduate from our practice excited about caring for their oral health. It is vital that they experience only positive dental visits, and learn why it is essential to keep their oral cavity healthy, along with developing a lifetime of positive habits. When a child moves to an adult dentist, I want him or her to be in the best health, and to have a smile they love to share!
Our Practice
I am constantly amazed by our team at Carolina Orthodontics and Pediatric Dentistry. Each person brings their own skills and knowledge, along with a commitment to professionalism and delivering exceptional care. I appreciate how friendly and welcoming they are, and how each genuinely wants only the best for our patients and patient families.
Education and Experience
Bachelor of Science – University of Ottawa in Ontario
Doctorate of Dental Medicine –

Medical University of South Carolina

General practice residency – Veterans Administration Medical Center in Cleveland
Pediatric dental specialty training – University of Medicine in Dentistry of New Jersey
I have been caring for pediatric dental patients since 1996 and treasure the opportunity to get to know and help the youth of our community.
I have served as a clinical associate professor at the Medical University of South Carolina, in the Department of Pediatric Dentistry and Orthodontics. It has been an honor to teach the next generation of oral healthcare professionals, and to share my knowledge and experience and help them develop their skills and understanding.
In addition to teaching, each year I complete many hours of continuing pediatric dental education. Learning from leaders in the field, and staying current on new treatment modalities and technologies, enables me to care for and serve my patients more effectively.
Professional Memberships
American Academy of Pediatric Dentistry
American Dental Association
Southeastern Society of Pediatric Dentistry
Diplomate, American Board of Pediatric Dentistry
Serving Others
I feel it is important to give back to the community, and to serve others in a positive way. I am actively involved with Children's Trust of South Carolina, where I formerly served as the director and I am now an advisor. I am also involved with a local church.
Beyond the Practice
I grew up in Ottawa, Canada, and now live in Lexington with my two sons, Sage and Krish. When I am not working, time with my boys is a priority. I also love to travel, enjoy running and jogging, and, when I can find the time, I love to read.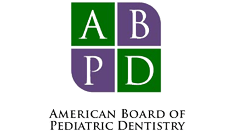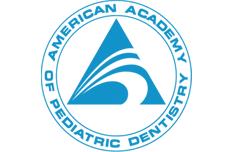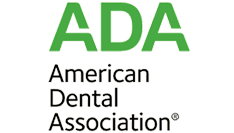 Over 20 years of experience
in the Columbia, Lexington, and Charleston areas