Meet Our Doctors
Dr. Luis Leite and Dr. Rick Singh understand your desires. We would love the opportunity to be your and your child's partners, to guide you to a lifetime of beautifully healthy smiles!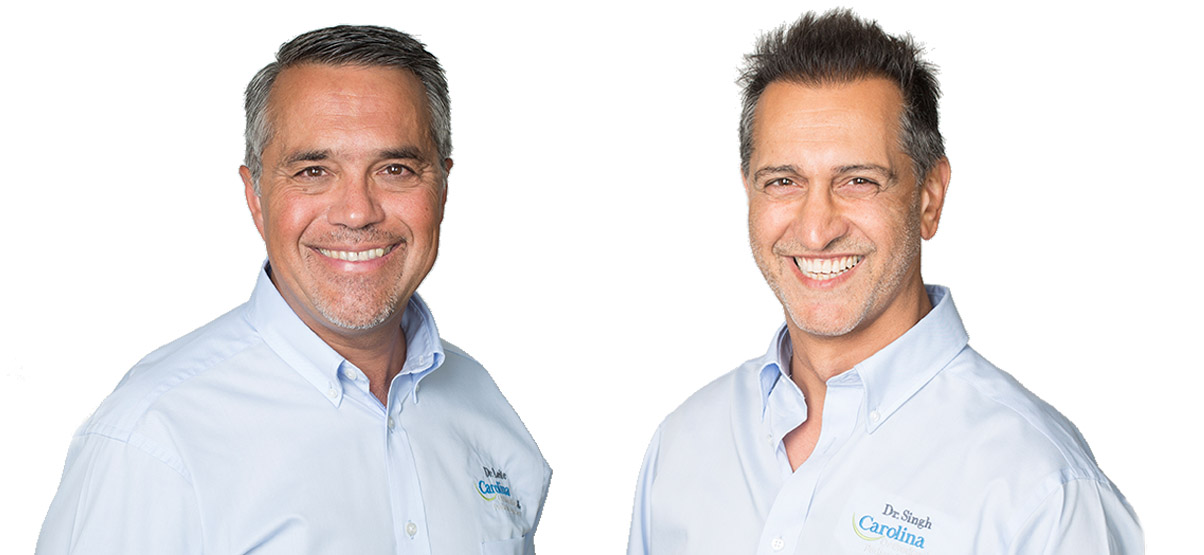 Dr. Leite is an orthodontist who creates breathtaking smiles for children, teens, and adults. Dr. Singh is a pediatric dental specialist who can provide gentle care for infants, children, teens, and people with special needs. Our doctors deliver advanced care that's tailored to each person's desires and concerns.
Creating Lifetimes of Smiles
Your son or daughter's smiles — as well as your own — are important to you. You want your child to grow up with a healthy, radiant smile: one that allows his or her confidence to shine. Likewise, you want a beautiful smile yourself: one that opens doors, expands your self-esteem, and shows the world who you are.
What Sets Us Apart?
Ours is a unique dual-specialty practice. Each doctor brings more than 20 years of experience in his specialty to the office.
Carolina Orthodontics and Pediatric Dentistry offers:
Age-appropriate, individualized treatment plans, using advanced techniques and an evidence-based approach, to ensure patients achieve optimal oral health and lifetimes of smiles
Early, interceptive orthodontic care for children, which often eliminates the need for more intensive treatment later
A family-friendly atmosphere, filled with laughter and smiles
Highly trained doctors and staff, who stay at the forefront of clinical developments and customer service advances, through continuing education
Compassionate care: listening to and respecting each patient's specific needs, and providing a safe and reassuring environment where people know they are part of our family
Education and encouragement that teach every patient about the connection between oral and overall health, the importance of home dental hygiene, and development of healthy habits so people achieve a healthy smile and body
A genuine love for the work we do and the connections we build with our community
Schedule a Visit
Today's a great day to learn how Dr. Leite, Dr. Singh, and our team can help your child — and you — achieve the wonderful smiles you deserve. Carolina Orthodontics and Pediatric Dentistry serves the greater Columbia, SC metro area, including Lexington and Charleston. Please contact us and schedule a visit today!
Over 20 years of experience
in the Columbia, Lexington, and Charleston areas